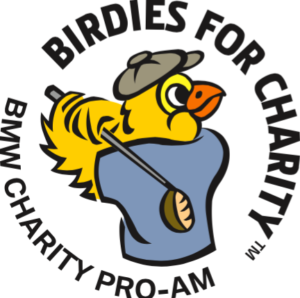 Help Mobile Meals by making a pledge to Birdies for Charity!  BIRDIES FOR CHARITY is like a walk-a-thon but instead of donating per mile, you can make a pledge for every birdie made during tournament or you can make a one-time contribution.  Just choose Mobile Meals as your charity of choice during the pledge process.
The person who is closest to the actual number of birdies made, without going over, will win a one month lease on a BMW and (4) BMW Performance Center Driving Experiences!
TICKET SALES will also benefit Mobile Meals.  When purchasing tickets online, be sure to select Mobile Meals as your preferred charity.
100% of all pledges and sales directly benefit Mobile Meals!
Click here to make a pledge for Birdies for Charity
Click here to purchase ticket to the BMW Charity Pro-Am